NOW AVAILABLE!
In this new collection of poems, Allen explores the borders between the human and the divine, the intersections where a redeemed but finite humanity experiences the astonishing reality of the infinite God. Using precise, melodic language, and often a refreshingly grounded sense of humor, Allen helps refine our spiritual sensibilities, enlarging our capacity to perceive and inhabit not only our own world but also the wondrous region of God's presence.
Order Fool's Gold HERE. Also available at Barnes & Noble and Amazon.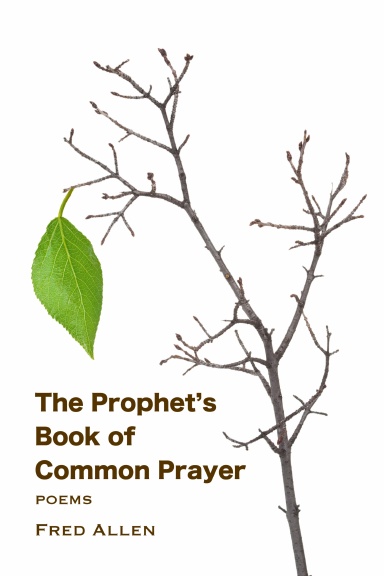 With careful attention to craft, Allen takes up the ongoing prophetic task: to articulate an immanent transcendence that he himself cannot fully comprehend. This collection reflects the diverse inner weather of a soul afire, whose clear-eyed vision is matched—and sometimes overcome—by a relentless spiritual hunger. In the tradition of George Herbert, these poems map a vigorous, deeply-felt religious landscape where the ineffable speaks in a voice both glorious and inscrutable.
Order The Prophet's Book of Common Prayer HERE or from Amazon.
Follow Fred on his Amazon author page to receive updates when a new book is available!